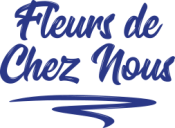 Fleurs de chez nous is more than a brand, it's a story of family and passion!
The philosophy behind Fleurs de chez nous; every day is a new beginning. The cultivation approach is never taken for granted, the quality of each product must surpass the quality of its predecessor in order to offer the best to the people locally!
The IsoCanMed team in action!
LET'S STAY IN TOUCH
Sign up here to be informed about the latest news about IsoCanMed Inc.
By signing up, I agree that I am 19 years of age or older (18 or older for the province of Alberta and 21 or older for the province of Quebec), to get updates and I agree to the privacy and policy.